Virtual Event: How Brief Moments of Mindful Connection With Nature Help Build Resilience for Early Childhood Professionals and Children
| | |
| --- | --- |
| | P-5 Competency Domain 4: Health and Developmental Risk and Protective Factors: how and why multiple factors—including community, economic, political, and cultural influences—support or impede healthy development and the quality of relationships; and ways to work with families to identify strengths and use them as resources to reinforce protective factors, help manage challenges, and reduce risks. |
How Brief Moments of Mindful Connection With Nature Help Build Resilience
for Early Childhood Professionals and Children
March 9, 1:00-2:00 PM EST
Positive therapeutic effects of mindfulness in nature for adults is understood. Deeper investigation into the healing effects of mindfulness in nature for young children is promising. Are you an early childhood professional with a packed schedule and/or limited access to nature? This event will introduce the practice of "microrestorative opportunities" that you can use to connect with nature in whatever way is immediately available. Join us as we explore the science that explains why this practice can replenish essential mental resources, such as alertness and attention. Dialogue about how early childhood is an excellent time to begin transforming narratives about the relationship between humans and nature, and how the therapeutic power of mindfulness is enhanced when the context is nature-based learning. Let's consider together how we can help young children access different ways of knowing that balance Indigenous and Western scientific approaches, and transform the received colonial settler narratives into one about our interdependence with the natural world.
As a result of attending this event, participants will be able to:
Describe how microrestorative opportunities support the therapeutic power of mindfulness in nature in everyday life and work routines.
Define environmental self-regulation as it relates to the therapeutic impact of "microrestorative opportunities".
List one strategy for applying "microrestorative opportunities" in everyday life and work routines.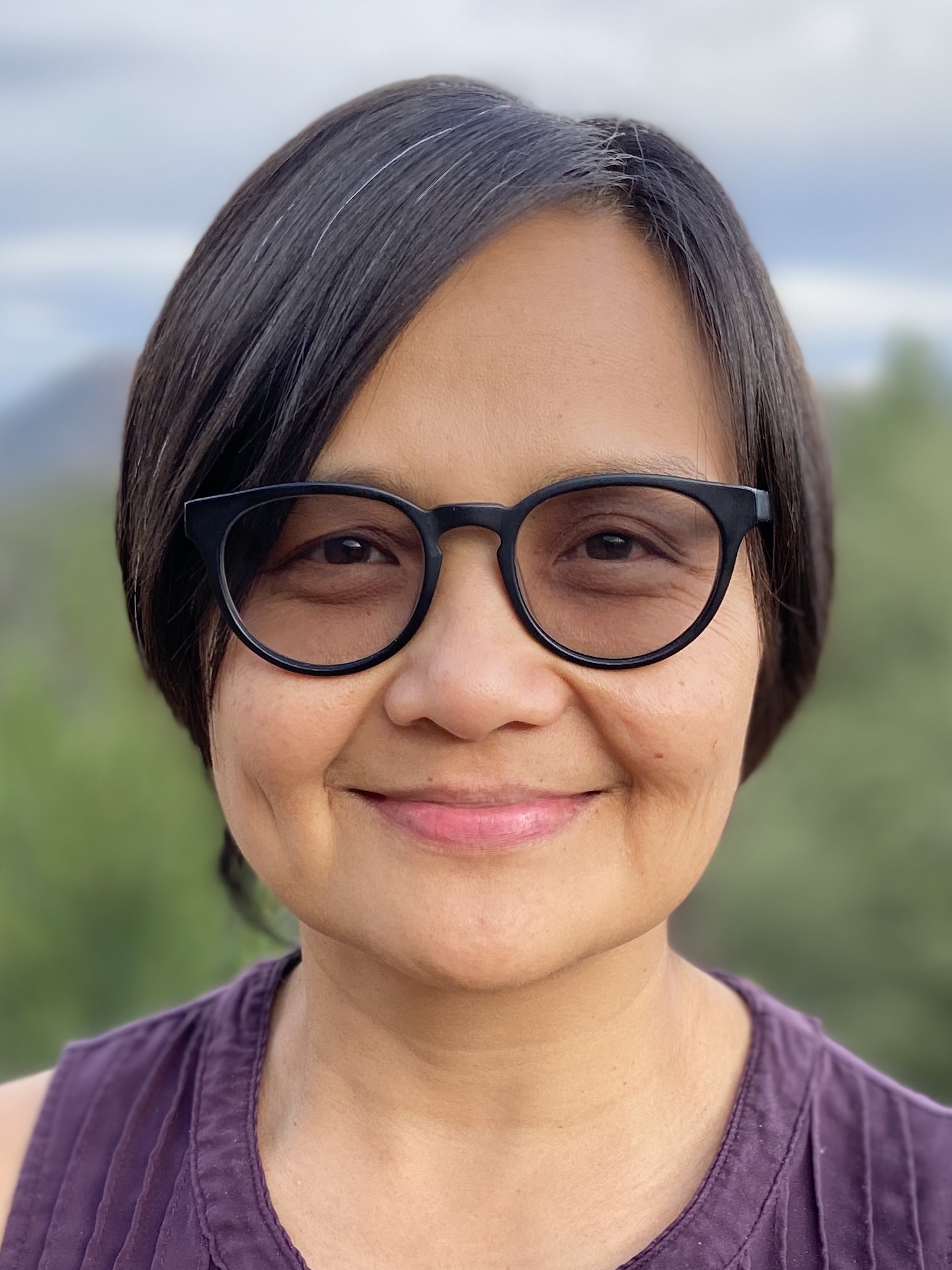 Diane Biray Gregorio
Chief Executive
Emotional Rescue Courses
Diane Biray Gregorio, Ph.D. (pronouns: she/they) is a social psychologist, applied researcher, organizational leader, as well as a speaker and trainer. Over a 29 year career, she has focused on global health, mindfulness, emotional resilience, gender, poverty, and human rights.
Her journey has been an improbable one. Born in the Philippines, she is a proud first-generation immigrant. She began her career with the development of corporate strategy, and advanced through her international humanitarian work at Oxfam, academic research in social psychology and organizational behavior (Harvard, University of California San Francisco Medical School, and University of Washington School of Social Work), and her tenure as the executive director of a small international non-profit for over a decade.
As a mom, she feels the intense urgency of the environmental, social, and economic crises of our time. She is passionate about helping families, young people, and kids, as well as women of color, low-income folks, and LGBTQ+ people, to learn to work with their minds and difficult emotions, so we all may flourish and become forces for positive action.
She is currently the Chief Executive of Emotional Rescue Courses (www.emotionalrescue.info). Dr. Gregorio lives at an intentional cohousing community in Bothell, Washington with her adventurous toddler.
Website: www.drdianegregorio.info
LinkedIn Profile
Facebook: Emotional Rescue Courses and Dr. Diane Biray Gregorio
Instagram: @emotionalrescue.courses @drdbgregorio
Twitter: @emotionalrescue.courses, @drdbgregorio
$i++ ?>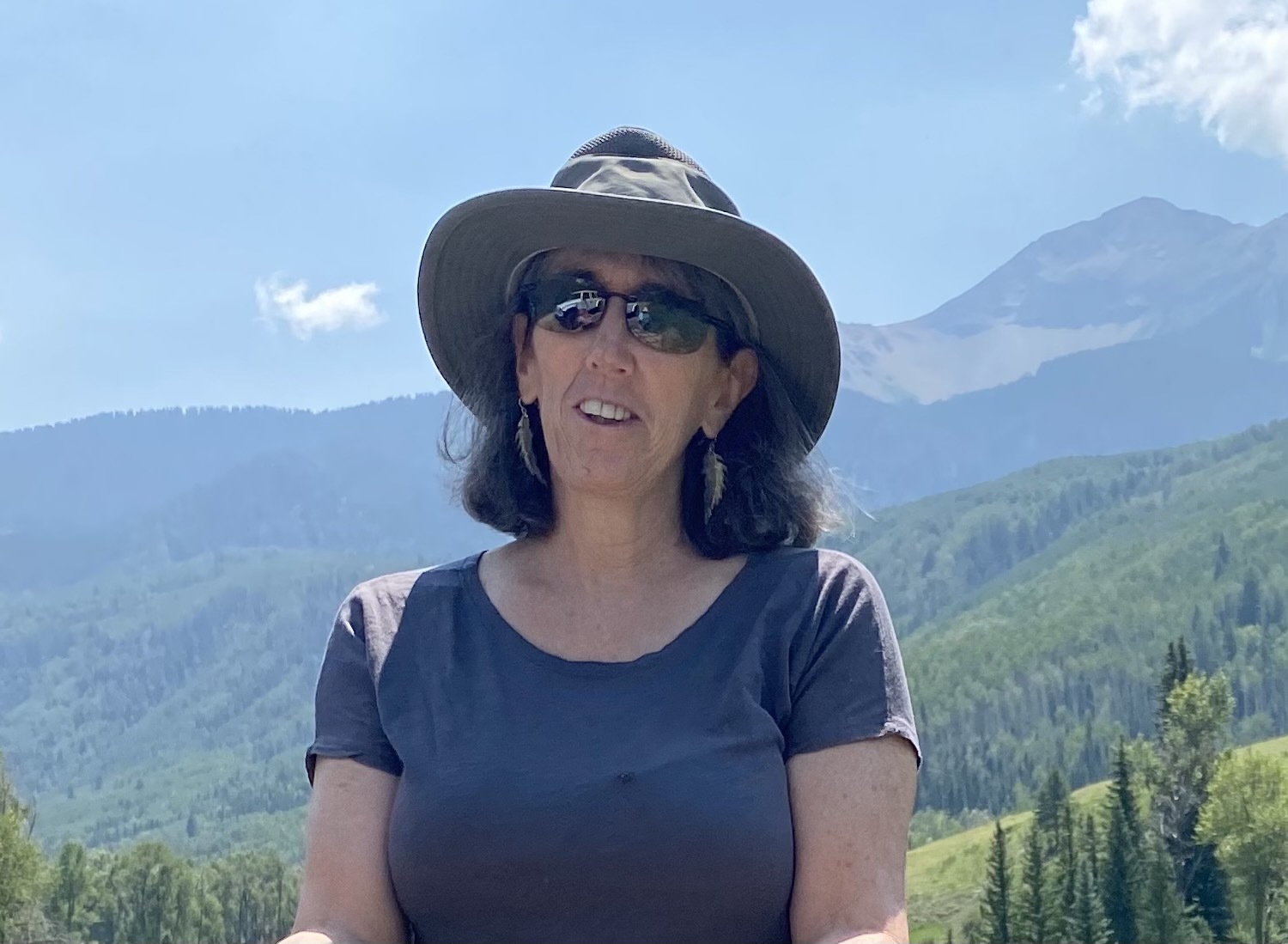 Jane West
EC Mental Health Clinician
The Two Lilies Fund
Jane West has been guiding local and visitors in Eagle County and Denver County, CO for the last 26 years as an alpine and telemark instructor and a snowshoe guide for Vail Resorts. In 2016, Jane became the first certified forest therapy guide in Colorado and has led many forest walks for groups and individuals throughout the mountains and the Front Range. She has been a part of the Association of Nature and Forest Therapy (ANFT) international training team and has also helped naturalists in Eagle County to integrate forest bathing into their existing activities. Jane is a longstanding licensed professional counselor and early child development specialist. She is a Zero to Three Academy fellow and very active promoting nature-based activities at ZTT conferences and overseas at funders events through her small foundation, The Two Lilies Fund.
$i++ ?>
Michael Yellowbird
Dean and Professor
University of Manitoba
Michael Yellow Bird, MSW, PhD, is Dean and Professor of the Faculty of Social Work at the University of Manitoba. Michael Yellow Bird. He is an enrolled member of the MHA Nation (Mandan, Hidatsa, and Arikara) in North Dakota, USA. Dr. Yellow Bird is a member of the International Mindfulness Teachers Association and is a certified mindfulness teacher, professional. He has held faculty appointments at the University of British Columbia, University of Kansas, Arizona State University, Humboldt State University, and North Dakota State University. His research focuses on the effects of colonization and methods of decolonization, healthy Indigenous peoples' aging, Arikara ethnobotany and traditional agriculture, Indigenous mindfulness and neurodecolonization, and the cultural significance of Rez dogs.

He is the author of numerous scholarly articles and the co-editor of four books: For Indigenous Eyes Only: The Decolonization Handbook, 2005; For Indigenous Minds Only: A Decolonization Handbook, 2012; Indigenous Social Work around the World:Towards Culturally Relevant Education and Practice, 2008; and Decolonizing Social Work, 2013. He is the co-author of two recent books: A Sahnish (Arikara) Ethnobotany (2020), and Decolonizing Holistic Pathways Towards Integrative Healing in Social Work (2021). His most recent co-authored articles include, Defunding Mindfulness: While We Sit on Our Cushions, Systemic Racism Runs Rampant (October, 2020); An Open Letter from Indigenous Peoples to Indigenous Peoples in Brazil On Surviving COVID-19 (January 02, 2021); Praxis in a Racially Volatile Society (forthcoming), and Decolonizing Mindfulness, Mindful Decolonization, and Social Work Futurities (in press). He is currently co-authoring a book entitled, Arikara Corn and Traditional Agriculture (forthcoming).

His mindfulness and neurodecolonization work has been featured on a several mind body and mindfulness podcasts. His most recent press article can be found at: https://www.winnipegfreepress....

Dr. Yellow Bird received his mindfulness training through the Prison Mindfulness Institute's Path of Freedom program and the Engaged Mindfulness Institute's "Engaged Mindfulness Teacher Training program," which provides specialized training to professionals supporting individuals in at-risk situations and underserved communities. He is the creator of Siíŝu' tooxuun awi'ooxiik: A Mindfulness Curriculum for Arikara Youth. He has served as a senior advisor and consultant to BIPOC mindfulness organizations and is involved in creating a Centre for Mindful Decolonization and Reconciliation (CMDR) in the Faculty of Social Work at the University of Manitoba.
$i++ ?>
**Live Attendance Required** (complete within 30 days of event). All registrants will have 30-day access to the session recording.
ZERO TO THREE is pleased to offer Continuing Education Units for a wide range of learning events, both in person and on line.
Contact hours and CEUs are automatically added to your registration for no additional charge. Registrants can earn up to 0.1 CEU or 1 Contact hour for attending this event. Continuing Education Units are awarded with live attendance, completed session evaluation, and a passing quiz score of 75% or greater.
Learning Objectives:
Build awareness of how to use the therapeutic power of mindfulness in nature into everyday life and work routines, via "microrestorative opportunities.
Discuss the science behind why "microrestorative opportunities" are therapeutically effective, especially the concept of "environmental self-regulation.
Identify your narrative about the relationship between humans and nature, discuss the implications for your care of infants and young children, especially how it impacts children's narratives about nature.
Make a plan for how to apply "microrestorative opportunities" into everyday life and work routines.
Contact hours offered may vary per discipline. For more information regarding ZERO TO THREE CEUs, please visit: https://www.zerotothree.org/resources/1657-earn-ceus-from-zero-to-three. Please note: A computer or electronic device with internet connection is required for successful completion. This session will be hosted for one hour and includes a brief introduction, 45 mins of content based teaching, and 10 to 15 minutes of Q and A. Questions can be posted throughout the session, and the presenter will address as many as possible.
Additional Details:
ZERO TO THREE is accredited as an Authorized Provider of Continuing Education and Training by the International Association for Continuing Education and Training (IACET). In obtaining this accreditation, we have demonstrated compliance with the ANSI/IACET Standard, which is recognized internationally as a standard of excellence in instructional practices. As the official standard for continuing education and training, IACET Continuing Education Units (CEUs) are recognized by a wide range of organizations, including professional associations, regulatory boards, corporations, and universities.
Though IACET CEUs are widely accepted, it is up to each organization to choose whether or not it will accept them. For this reason, we strongly advise that you confirm in advance if a particular body accepts IACET CEUs. To view a list of companies, regulatory boards, and organizations that have reported to accept the IACET CEU credit, please click here. This list is not exhaustive, nor does it guarantee that an IACET CEU will automatically be accepted.
*Presenters have affirmed that they do not have proprietary interest in products, instruments, devices, services or materials discussed in this course, and have confirmed that they have not been compensated in relation to this presentation.
You must be logged in to post to the discussion
Key:

Complete

Next

Failed

Available

Locked
How Brief Moments of Mindful Connection With Nature Help Build Resilience for Early Childhood Professionals and Children
03/09/2022 at 1:00 PM (EST) | 60 minutes
03/09/2022 at 1:00 PM (EST) | 60 minutes
Select the "View On-Demand Recording" button to begin.
Select the "View On-Demand Recording" button to begin.
5 Questions
Required to access CEUs for this event. Open ended questions must be answered with detail.
QUIZ - How Brief Moments of Mindful Connection With Nature Help Build Resilience for Early Childhood Professionals and Children
2 Questions | Unlimited attempts | 2/2 points to pass
2 Questions | Unlimited attempts | 2/2 points to pass
1.00 clock hours credit | Certificate available
1.00 clock hours credit | Certificate available
| Access Date | Quiz Result | Score | Actions |
| --- | --- | --- | --- |